Hello,
First, sorry for my english which is not so good as it should be...
I was last week in NY and in New Brunswick for 2 great shows from BSO, here are some report and picts.
The shows were great, a better ambiance in New York than in New Jersey. I was very surprised to see it was not sold out shows, especially in NY (2 years ago @ Beacon, it was a very hot sold out show). Brian was the 2 times very good : Lonely Avenue is already a live classic, and trouble train is really a great live song. I also very appreciated "Blue Christmas" with trio & vixens wich is one of my Xmas favorites.
I reserved these tickets for a very long time, so I choosed Hot Seats in NY and Meet & greed in NB.
For the NY Hot Seats, I received at my hotel the day of the show the hot seat package : tickets, a special version of the program, the Gold download card for a digital album a voucher for a tee-shirt, and a collector laminate (without any special access). As I was seated close to the stage, I made lot of pics during the show.
Here are some souvenirs :
the setlist (received from James, the front sound engineer):
[img]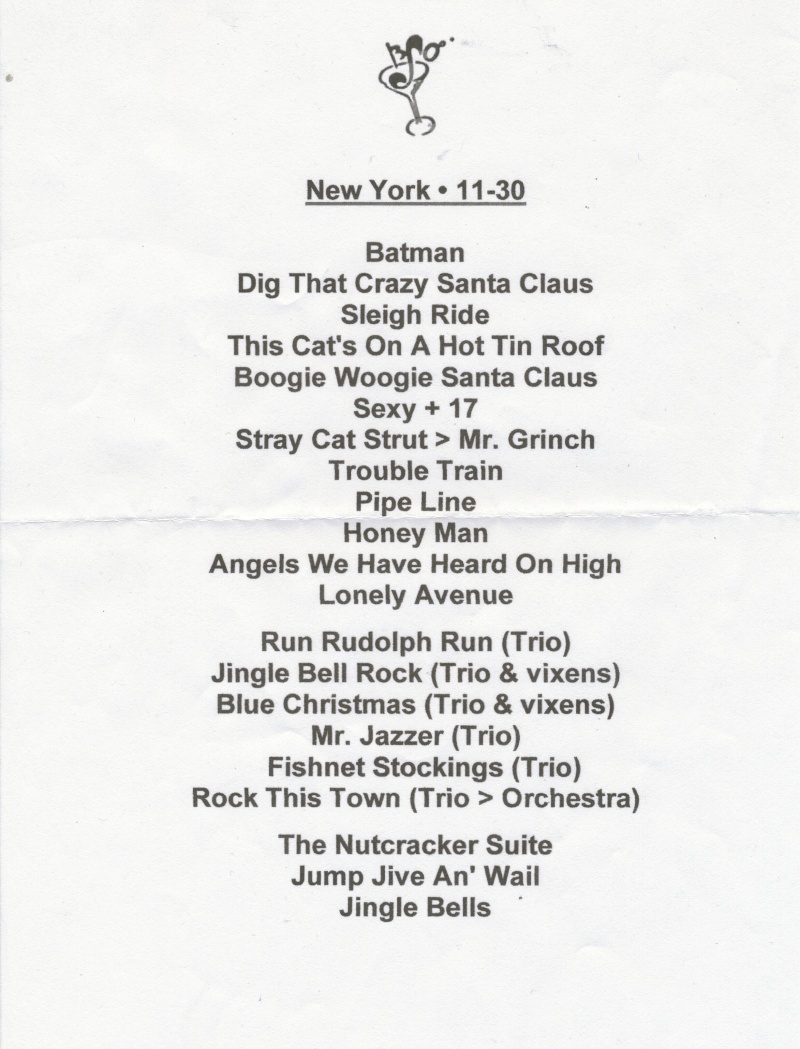 [/img]
The gold card :
Tickets :

In New Brunswick, we choosed Meet and Greed Packages. As my wife and I came specially fromBelgium for these shows (and to spend a week of holidays in NY), this was very exciting to meet Brian in a very cool and close ambiance.
The packages were waiting for us at the will call of the state theater, and they included the backstage laminate, vouchers for tee-shirts, program (again), Platinium Card for complete digital collection downloads.
We were only 4 for these Meet & Greed packages : 2 guys coming specially from Brazil, my wife Benedicte and me.
We first were welcomed by Brian Hendricks, the production assistant, who drived us to a tour in the venue with just us and him : we 've been teached about the sound and lights systems, then we went on stage, close to the stuff of the orchestra... we were authorized we the meet some of the musicians (Tony, Tim) and technicians (drums and guitar technicians) and then we were briefed about the organisation of the tour by the tour manager. We learned lot of interesting things about the way Brian is working... Do u know the band never play any note before the show? They rehearse before the start of the tour, of course, and James record into his mixing table all the configs for all the songs but when they are on tour, Brian never make any sound check, nor the musicians.
Again, lot of pics...
Then, it was time for THE moment. We were introduced to Brian Setzer in the green room. And what can I say? Brian is very the king of cool... he signed our laminates, also some pics I have taken 2 days before in NY, he talked with us about Belgium, Brazil, guitars, music, the band... then Julie and leslie came in, wearing for the first time their new black dresses...they also signed some pics and talked with us about songs and the tour.
These 10 minutes were very fast!
We then go to our seats for the show, wich was the same than NY except Brian announced the nomination for the Ammy Award just befor the NutCracker Suite (he was so happy he missed some parts...)
At the end of the show, John came into the venue and also signed the pict I took in NY, and gave me a setlist.
My only regret is that it was really too difficult to bring my SSC gretsch from Belgium to make him sign it!
Some souvenirs from this meeting :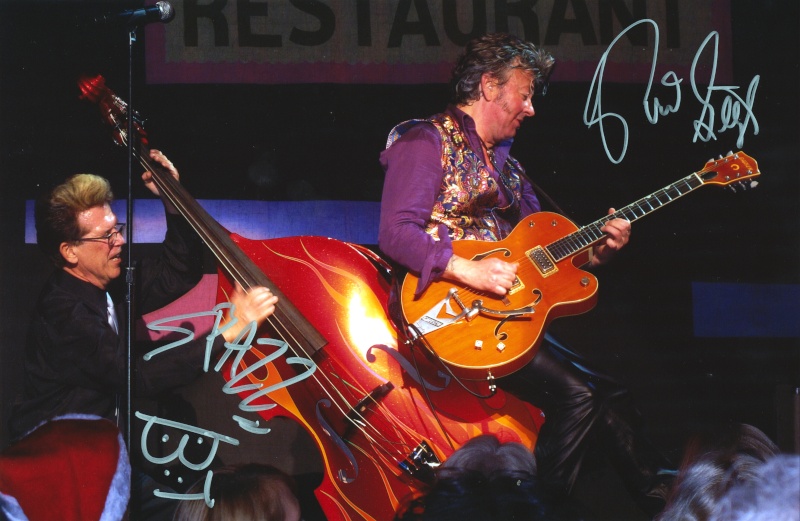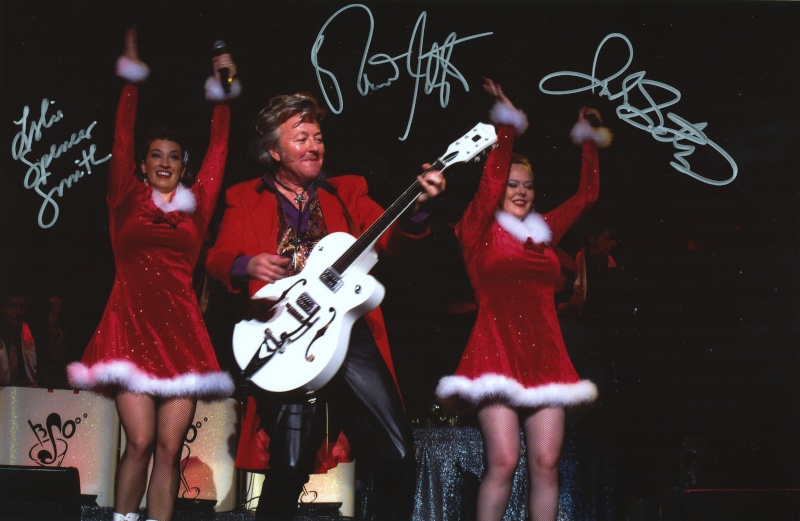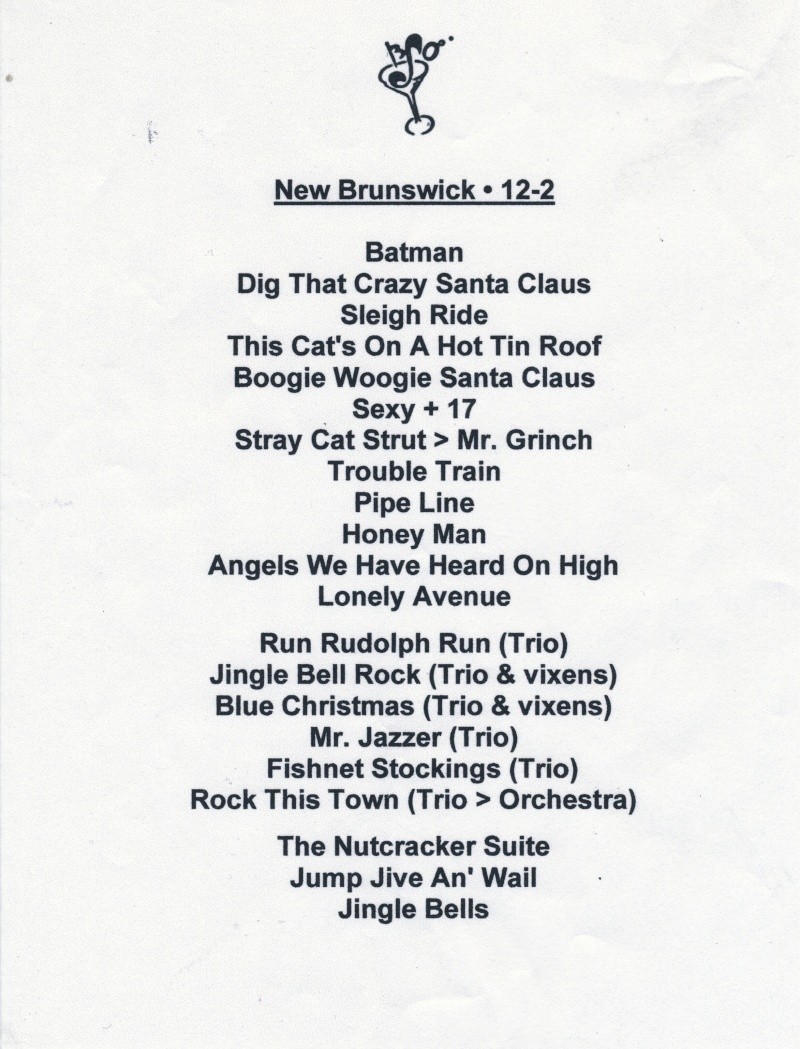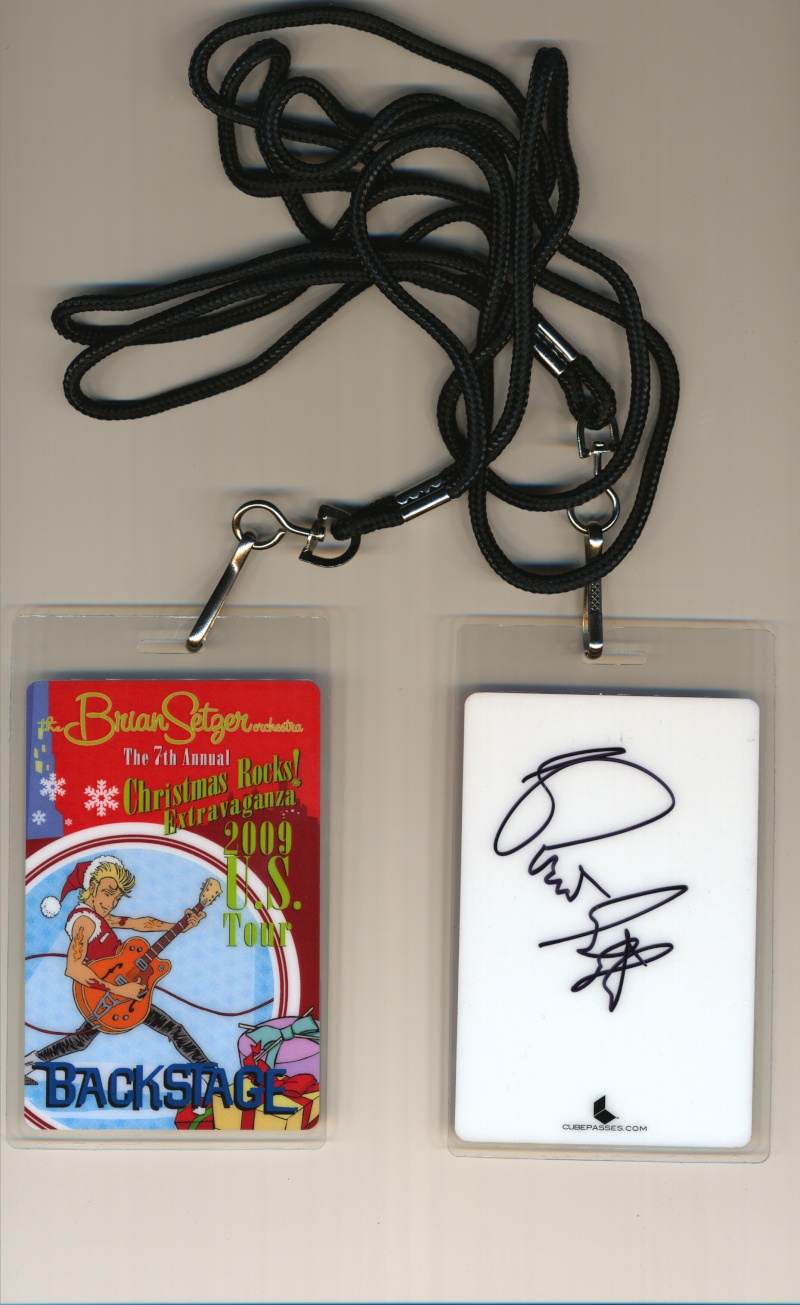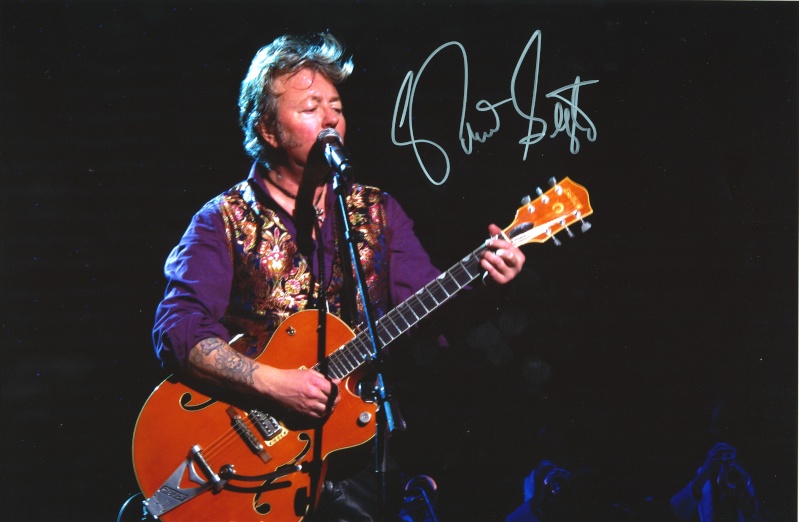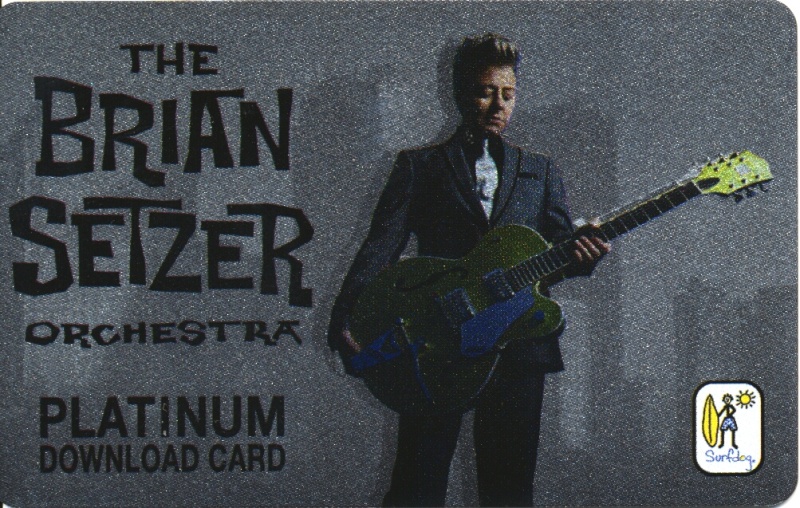 A great week in NY, we've seen the BSO 4 times this year (these 2 ones + Amsterdam and Pori in July), and I already want to see them again!
For all of you who still have to go to the show, enjoy, this is a big fun and a great pleasure moment!
Franck