for the friends here that got me started on my nocturne pedal in encouragement and actually ordering
them before I started to help me finance my venture and then push me on in affirmation, this is worth sharing.
Its a crost post from the Gresch discussion forum and was born out of a personal invite from brian setzer to
that he would like for me to meet him backstage after the show this last weekend.
I've been stirring in my emotions whether I should say much for fear of sounding like
a kiss ass, but bottom line the events of saturday night are epic for a gretsch guitar aficionado and fan of Brian Setzers lifetime of work as an artist and maestro of the rockabilly guitar method.
I have to say that as I posted the pictures it hit me hard and I got all stupid teary eyed and just sort of sat here thinking only a God in the heavens really knows how much something like this is what I've longed for since I was went apesh$p being handed my first Stray Cats LP in high school as a kid in a rockabilly band.
(for some reason when I scanned this old pict I look like chuck berry's love child)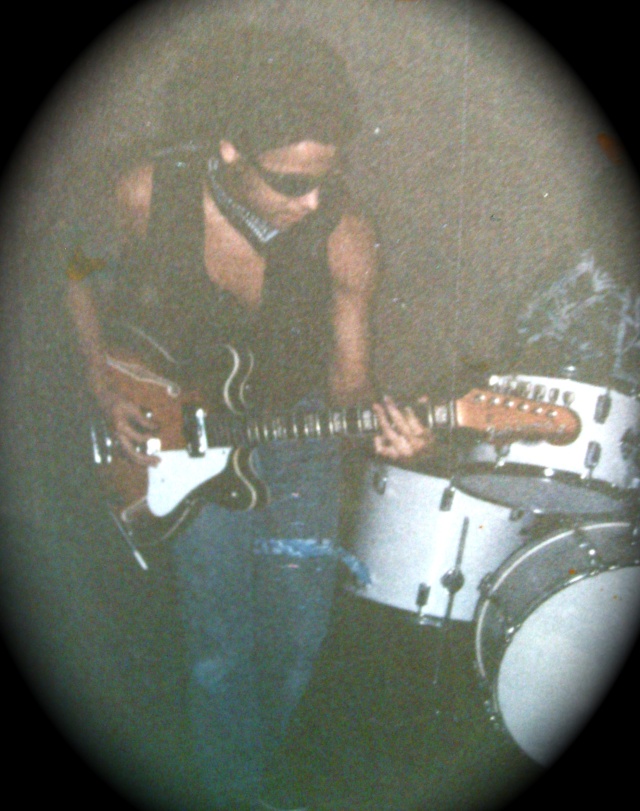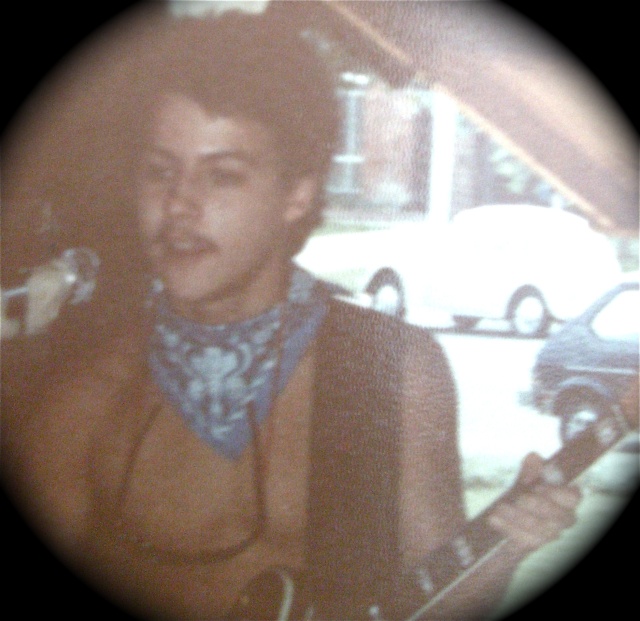 In any case what Brian did for me was not just a moment of his grace but more so fulfilled a dream really. Just like he says Eddie Cochran took him to the next level of what he wanted to play and pursue, He was that catalyst for me at a young, impressionable stage of my singing and playing guitar.
Its even affecting new generations like the 14yr old Gorilla with his gretsch (for some reason he really likes the newer "songs Lonely Ave" album than the others and my 7yr old likes "wolfgangs big night out" which is a good tool for learning about the REAL classics)
kinda of too much personal gushing to share but it sheds light on WHY saturday night's meeting wasnt a simple "nice" thing. Rather its cornerstone stuff and it kind of transcends simple fortunate events.
Even the team at Surfdog Records that was on staff there really went out of their way to make everything leading up to shaking hands with Mr. Setzer really wonderful, no wonder he loves his record label. Even Dave Kaplan, Brian's long time manager was kind and accommodating to my wife and I and he didnt need to be, BUT he was and it was genuine.
I really thought I would be able to be cool about the whole thing but in the concert midway Brian broke into Blue Moon of Kentucky from his new album out this month, I started hyperventilating a bit so I went and got a whiskey on the rocks and the rest of the show just flew by, bang and it was over and it was time to go back stage.
My wife and I had carpooled over with Buzz Campbell and his wife after dinner earlier so I went over to them and asked Buzz what the protocol was (before I asked Andi the same thing) and as they were asking around I found a security guy by the stage and he told us that the meet and greet was already before the show. I was heartbroken and went to my Eeyore like insta-gloom and told Andi I should just try to get backstage anyway so the wife and I started walking towards the door and the next security guy was like "go straight up that way, he's there".
Around a few corners there was a group of folks waiting from Surfdog and orchestra members I recognize from the NAMM show like Johnny Horton his bassist and Jim Medina the featured saxophonist you see on most of the live DVD shows. Then freakin Slim Jim
from the Stray Cats was standing right there so I got to meet the 3rd member of the Stray cats to boot, so cool.
We were in line with the group to go in when Dave Kaplan came over and goes" youre tavo right? come on in and meet Brian" which kinda embarrassed me but Buzz whispered "get in there already stop being chicken".
I walk in and there is the King of cool in my book and he looks at me and goes "You must be tavo the guitar maniac" as he shook my hand with a big warm smile. All I could think to say was "thank you Wow, its you"
and it felt like the room got very bright for a second until he motioned for us to
sit with him and I settled down a bit for a second.

There is a lot I could say about my ability to size up a person having spent 20 yrs in church music ministry in a former life..but I wont torture ya.
I'll just say that the minute Mr. Setzer asked my wife and I to sit down with him on the couch and began to talk with us I could see that the man I have watched on stage countless times on videos from when he was a young spitfire to the guy in the Brian Setzer Orchestra "live in Japan" DVD to all the BSO xmas shows I have faithfully attended is just simply being himself.
The real deal, no pretense, no hoopla just a master of the gretsch guitar. Obviously a charming gentleman but he wasted no time in saying "so lets talk guitar gear, what to wanna talk about? do you want to see my rig..how bout my 59' gretsch?"
So in comes his 59' gretsch I think he'd just performed with and his gretsch Phoenix.
He hands me the 59' and one of his picks and goes "play something".
He's gotta know this screws with persons mind. In one transcending moment I get to meet him, then I get to sit down next to him, then not only do I touch an original 59' gretsch for the first time, I am holding BRIAN SETZER's personal guitar then he asks me to play something!!
I wasnt prepared for that, totally hit me like a boat oar in the face and there are all these people standing around and Brians Manager is holding a camera taking pictures.. My only reaction was instinctual from being a stay at home Dad for many yrs with my own sons with the fine art of object Distraction. As I start to flub the signature lick from his "trouble train" tune
I turn to him and go " the guys at the Gretsch pages have a few questions for you"
" number 1, I have all the guitar player magazine's you have featured interviews in talking about your gear... and you have varying answers spanning from 1983 all the way to 2001 (see modern guitars section of the GDP for the thread on trestle bracing)
What do you prefer in your gretsch guitars; tone post or trestle bracing as your tone is very bright and twangy? He answered emphatically
without hesitating "Trestle bracing in the 59' gretsch" He even looked me straight in the eye when he said it with some passion and touched the guitar saying "nothing else sounds like these 59' gretsch guitars". He's totally not kidding, that thing RANG just strumming it unplugged. totally ruined me its amazing!
number 2, I have always seen a small pinkish pedal at the base of your blonde amp or europe tour rockpalast vox cab in the stray cats era..what was it? You said in 83' that it was a "small box with 2 knobs like an mxr".. The only real small box analog delay back then that was pinkish readily avail was either an Ibanez AD-88/AD-9 or
Boss DM-2/DM-3 and he immediately responded "naah it wasnt an ibanez maybe it was boss.
At that point he needed to meet other people in the room and asked us to stay and we'd talk more but I could tell we needed to probably make room for other guests so
as we got up to leave he made a nice gesture that he'd like to talk again sometime and discuss all the ins and outs of his gear in detail for me.
I'm gonna hold him to that and get the indepth scoop that too many guitar magazine interviews failed to dig into. That is if our paths ever cross again and even if they dont, you know that I can just die a happy man at this point.

ps. I did not mention the Nocturne preamp pedals that he ordered from me last
year, as much as I would like to have feedback on them you can probably guess that
strumming his guitars and talking about HIS rig was all that I could possibly imagine
taking place.